Miniature spy cameras enable us to feel safer, as they are an excellent addition to any surveillance system. More importantly, they can help you get answers to all the important questions and doubts you may have.
Has it ever occurred to you that employees themselves commit 47% of thefts in stores?
Mini hidden cameras can detect such misdeeds, and they are likely to uncover more than publicly displayed surveillance cameras. That is why they are increasingly used, both in professional and private life.
Not so long ago, such cameras were seen only in movies. Detectives and the people working in security, the military, and the police were the only ones using them as part of their equipment. However, as technology advanced, so have spy cameras. They have become smaller, and their tech features and performances have improved too, which makes them more convenient and accessible to the general public.
It is estimated that those people who live in the city are recorded by around 300 surveillance cameras on a daily basis.
Nowadays, spy cameras can be purchased in only a couple of clicks, or you can legally buy them from a spy equipment shop. There are around 200 models of mini spy cameras on the market. They differ in terms of size, capabilities, quality, purpose, and price.
8 out of 10 miniature cameras purchased are bought by men. These statistics are gradually changing because an increasing number of women see them as an efficient tool for solving personal and professional challenges.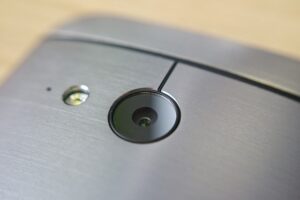 Mini Spy Cameras: Practical Application
According to its definition, a miniature camera for espionage is used for surveillance and recording in secret, as it is small enough to be hidden easily and blend in completely with the background.
These cameras are installed both for private and business purposes. You can use them for discreet video surveillance of buildings, events, and people.
Spy miniature cameras are ideal for:
Corporate security — surveillance of employees, protection, and business optimization
Secret surveillance of apartments, houses, and properties
Child, nanny, and staff monitoring
Monitoring of the elderly care providers
Vehicle protection from theft and damage
The type of miniature espionage camera you choose depends on what you need it for. If you are looking for constant video surveillance 24/7, it's best to opt for a fixed camera with a wide recording angle connected to a power source.
Portable spy cameras are ideal for discreet recordings of lectures, meetings, private conversations, or important documents.
Not only will the tactical secret surveillance of your apartment or home give you answers to what your family does or who enters your home when you are not there, but it will also serve as evidence in case of a theft or electrical installation malfunction. Namely, it will make the police's job much easier and help you get your insurance money faster.
Spy Cameras for Businesses and Offices
You may always want to see the best in people who work with you or for you, but the truth is somewhat different. When it comes to protecting your assets, you can never be cautious enough.
Most offices have some sort of conventional surveillance system for business and corporate safety, such as an alarm system for protection against burglary or theft. Many corporations even have CCTV camera systems for security.
With technological advancements, many companies have turned to modern types of protection; as a result, they've started supplementing traditional monitoring systems with spy cameras.
There are many reasons why business owners use mini cameras, but some of the most common ones include:
Monitoring employee performance
Internal investigations of thefts and mobbing
User experience improvement
Security system improvement
Spy cameras also capture so-called dead angles, which cannot be monitored via standard security cameras. They are small, light, and can be easily relocated when necessary.
Differences Between Spy and Security Cameras
Video surveillance and the use of spy cameras have the same goal — obtaining information. Still, there are huge differences in how they are used and what they are intended for.
The concept of video surveillance refers to the constant or occasional monitoring of buildings, people, or groups. Most of the time, this is done as a security measure — to protect somebody's safety and assets. Generally speaking, a security system requires the consent of the surveilled individuals, depending on whether it is carried out on the public or private property. Security cameras are a part of this system, which can include a wide spectrum of functionalities.
Spy cameras are used for discreet recording, with the purpose of collecting secret information without the knowledge of the targeted person. The information collected that way can be of public interest (government agencies, counterterrorism organizations), or it can be used for private purposes.
One of the greatest advantages of miniature spy cameras compared to traditional security ones is that they are more difficult to detect.
In addition, they are also characterized by:
Ease of use without any training required — Most of them are portable and can be used in a variety of situations;
Motion detection feature — The cameras that have this feature will work only when they register motion. They won't record when nothing is going on; as a result, less memory will be used and you will need less time to watch the recorded material;
Wide recording angle — Most spy cameras come with this feature, which provides detailed surveillance;
Photos and audio-video recordings — Depending on the situation, these cameras can capture both;
IR Night Vision — Thanks to this feature, they are able to record in poor lighting conditions and at night;
HD resolution — Photos and videos are available in HD, so nothing remains hidden or obscure;
Mobile device connection — You can connect these cameras to your mobile device via an app. As a result, you will be able to monitor things remotely, regardless of where you are;
Power supply — They can be powered via batteries or a constant power source.
They are available in both analog and digital IP technology.
Best Places for Hiding a Spy Camera
This camera's miniature size allows it to be hidden and blend in with the surroundings without much difficulty. This is particularly easy if you have the smallest spy camera. Currently, the tiniest micro camera in the world weighs only 1 g. Its dimensions are 1×1 mm, and it's smaller than a pinhead. It's mostly used in surgery.
A micro camera can be easily installed in place of a stuffed toy's eye. That way, you will be able to monitor what the nanny is doing with your children or how a caregiver is looking after your elderly parents.
Some of the ideal locations for concealing spy cameras include:
Artificial plants on tables and shelves
Light switches
Smoke detectors
Picture and mirror frames
Books
Lamps and light bulbs
Curtain holdbacks
Speakers
TV receivers and computer monitors
Computer equipment
Most miniature spy camera models don't need further hiding since they are already integrated into some objects used on a daily basis — a pen, a watch, glasses, a keychain, or a digital alarm clock.
Miniature espionage cameras can help you make sure nothing will go wrong in your home or office. Even if it does, you will be able to identify the culprit much more quickly and minimize any damage.