WhatsApp is an app that allows you to message and call other people with smartphones. You can send texts, pictures, and audio and video recordings — all you need is an internet connection (3G, 4G, WiFi, etc.)
We all know this, regardless of whether we use WhatsApp or not.
Since this free mobile app for texting and calling first appeared in 2009, its popularity has been increasing, and the number of its users has been growing. Even though many similar apps have appeared over time, most users have remained loyal to WhatsApp.
In today's world, where everyone has at least one smartphone, it is rare to find a person without this app for texting and calling.
WhatsApp is a chat service used for online communication. It's available for all types of iOS and Android devices. You can install it rather easily — all you need to do is download it from Google's Play Store for Android or Apple's App Store for iOS.
At the beginning of 2021, WhatsApp introduced some changes due to its merger with Facebook — its owner since 2014.
More Than Two Billion People use WhatsApp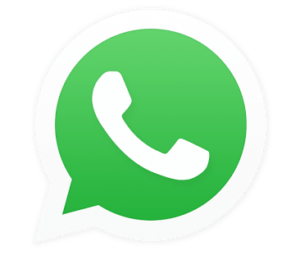 According to recent data, over two billion people use WhatsApp.
Most users like this communication medium better than others because it is free, easy to use, fast, and relatively safe.
The message and call encoding ensure that only you and the person you are chatting with can see anything. The security of communication has been particularly highlighted recently after the latest changes took place and after the company merged with Facebook.
People use WhatsApp to text their friends, family, partners, and acquaintances privately. They also use it to exchange critical business information with their employees and associates.
So, if you want to learn something about someone, you only need to access their WhatsApp.
Even though security and safety are constantly stressed when it comes to WhatsApp, there are ways to hack into somebody's account and check their activities on this platform.
Read somebody's WhatsApp messages without using advanced or expensive technologies. Take a peek at somebody's WhatsApp free of charge, without any special computer knowledge or skills required.
Hacking Into Somebody's WhatsApp
Many people wonder how they can hack somebody else's WhatsApp account. However, instead of looking for an answer, their ethical alarm may go off — after all, how moral is it to read somebody's private chat logs?
When it comes to the law, things are pretty straightforward.
Still, not everything in life is black and white. Sometimes, we are willing to do everything it takes to resolve some personal, family, or business concerns.
So, why do people want to track and eavesdrop on somebody else's WhatsApp?
Thanks to our long experience, we were able to find some of the most common reasons why people decide to hack somebody's chat logs.
Doubting your partner's fidelity and wondering whether they are cheating on you is one of the frequent motives for going through their phone — or, more specifically, their WhatsApp.
WhatsApp is also very popular among children and teens. Thanks to it, parents will be able to see who their children are hanging out with, how they are spending their time, whether they are skipping classes, having some issues they don't want to talk about, abusing substances, etc.
Hacking your employees' WhatsApp has been proven to lead to business optimization. It's also a great method of protecting confidential information and monitoring employees.
How to Eavesdrop on Somebody's WhatsApp
Clearly, hacking somebody else's WhatsApp is quite feasible — in fact, it is surprisingly easy. To be precise, our phone tracking and eavesdropping app can help you do this.
All you need to do is install the software into the phone of a person whose WhatsApp you want to monitor — i.e., the target phone. The installation process is simple and quick — it shouldn't take more than 10 minutes. You can do it on your own with our instructions, or we can do it for you.
The WhatsApp hacking app basically archives the phone data and sends it to another device. The internet connection is all you need to access everything the person has sent in WhatsApp chats — messages, incoming and outgoing phone calls, photos, videos, etc.
All this information will be accessible on a personalized web panel that only you can log in to, thanks to the unique password.
So, allow us to simplify things.
After you have installed the WhatsApp tracking software into your phone, it will gather all the data for you and send them to the control panel. When you log in, you will be able to see all the messages, phone calls, and contacts. You will also have insight into time stamps. You can log in via any device, no matter where you are.
Once you've installed it, the program will disappear from the target phone's menu, and there will be no way for the owner to find it. Also, this program doesn't affect the phone in any way — it doesn't slow it down, nor does it drain the battery or phone credits.
Accessing someone's WhatsApp as if you were holding their phone in your hand — sounds pretty great, doesn't it? Perhaps you want to enter the phone of your partner who you believe is cheating on you. Maybe you want to check on your teenager who has been behaving strangely lately. Or do you want to keep an eye on your associate who could be jeopardizing your business?
Well, this award-winning software can offer you just that — and much more.
WhatsApp Tracking App
The program used for hacking into somebody else's WhatsApp will undoubtedly show you what your partner, child, and employee have been doing on this app — who they are texting, what they are sending, when the phone calls and messages were exchanged, which photos and video clips were sent or received, etc.
But what if we told you that you could find out absolutely everything a person has been doing on the target phone as if you were holding it in your own hand, no matter where you are? And by this, we really mean absolutely everything and from any distance — you could even eavesdrop on the phone of a person who is abroad!
The options that the latest phone tracking software offers you are practically limitless.
By installing our app for tracking another person's phone, you will be able to:
– Automatically record all phone calls and access all call logs
– Track Viber, WhatsApp, Facebook Messenger, emails, Instagram DM, Skype, Snapchat, Hike Messenger, Hangout, Pinterest
– Use Keylogger and track everything that has been typed on the phone, including all the passwords
– Record SMS and MMS messages
– Pinpoint the precise GPS location and access the full location history
– View the photos taken with the target phone
– Turn all the apps on the target phone on and off
– Access browser history
– Turn the front and back cameras on and off and watch everything happening near the phone in real-time
– Listen to everything around the phone and record it
– Track a lost or stolen phone
You can log in to your user panel via a phone, laptop, tablet, or computer. This way, all the target phone activities will be available to you. You will even be able to control some of the phone functions, such as following a person live by turning the front and back camera on and off.
How Does the WhatsApp Tracking Software Work?
The phone tracking program works only with a license. You can purchase it for a certain amount of time, and then you can renew it as many times as you want.
You will get to choose between the packages. Each of them includes all the options the software offers. The only differences are the license duration and the price, of course.
By opting for a license that lasts longer, you will receive a lower price altogether. So, if you choose a package that will be active for more months, you can save up quite a lot of money.
If the target phone changes, your active license will be transferred to the new device, alongside all the data and configurations.
But there's more good news!
You can test the application for free for 48 hours, with all the features unlocked. Take it for a spin and see if it works for you — but don't worry, you will be under no obligation to buy it. The free trial period is non-binding.
Based on our experience, these 48 hours were more than enough for many people to get the information they needed, resolve some concerns, and find their inner peace again.
So, why don't you try it? You've got nothing to lose and so much to gain on a professional, emotional, and personal level.
Free WhatsApp Hacking Programs
You can find many programs online that will allow you to hack into someone's WhatsApp and track their phone for free. Some of the most famous ones include Google Family Link, Call Recorder, and Kids Place — Parental Control.
First, we have to say that the features these programs offer are inferior to SpyTech's phone tracking software.
Second, and perhaps even more important, is the question of these programs' safety. Often, their origin is unknown, and they come from shady distributors. Plus, not only will you be left without the wanted information — but they could also steal and misuse your own data or the data from the target phone, such as passwords, card numbers, PIN codes, Social Security numbers, etc.
Apart from that, they may even install malware or viruses, thus causing irreparable damage to your phone. And we are sure that's not something you want to do.
That is why you need to be very cautious about everything you are installing on your phone. Our program is reliable and tested, and you can get it legally.
Most importantly, whenever you need help, our tech support will be there to offer guidance via phone calls, messages, or emails. Of course, this will be done with absolute discretion.
Our phone tracking program works exclusively on Android phones.
Now that you know how easy it is to access someone's WhatsApp — whether they are your partner, child, or employee — the only thing left to do is contact us, get access to a free 48-hour trial period, and see for yourself just how good this program is.
In addition, you will receive some useful advice about how to obtain the target phone, how to perform the software installation unnoticed, and how to use the program to the fullest.