Espionage is not reserved strictly for men — women have played an important role in it, as well.
In fact, female spies and secret agents have carried out some of the most courageous missions in history. They used all the means at their disposal to get the information they needed, risking their lives for goals and beliefs that they held until the end.
Mata Hari
This exotic dancer and controversial WW1 spy became one of the most famous secret agents in the world.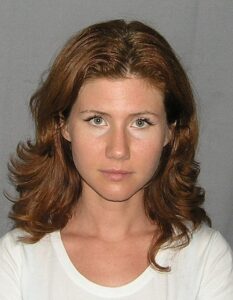 She was born in Holland under the name of Margaretha Zelle. After she got married, she lived in Indonesia for a while; however, she fled to Paris, away from her abusive husband, where she pretended to be the princess of Java. Due to an unfavorable financial situation, she had to start dancing, and soon, she became very famous and rich. This gave her access to many powerful and wealthy men of the time.
As a Dutch resident, she was allowed to travel freely. She was blackmailed into spying for France, but it was later discovered she worked as a double agent — namely, she reported to Germans, as well. She was arrested, accused of being responsible for the deaths of thousands of French soldiers, and executed in 1917.
Violette Szabo
During World War 2, Szabo was a Section F agent in the Special Operations Executive (SOE), a secret British organization founded in 1940. She gathered some valuable intelligence and, thanks to her fluent French, helped strengthen the local resistance groups in France. During a mission in France, she was caught by the nazi armies and locked up in the Ravensbrik concentration camp, where she was executed after interrogation.
A George Cross, the highest gallantry award for civilians, was awarded to her posthumously.
Sonya Hamburger
One of the most famous USSR spies, Hamburger used many aliases in her missions. She was led by the ideals of radical communism and antifascism. She was born in Berlin to a Jewish family. Her name at birth was Ursula Kuczinski. She is also one of the few spies who made it to old age — she managed to survive the Stalin era, during which she lost many friends and associates.
For a couple of decades, she collected important intel and shared it with the Soviets via radio frequencies and miniature photographs, using technologies that were highly advanced in those days.
Everywhere she went, she encouraged the local resistance groups. At the same time, she was a mother of three. Hamburger always took her children with her — even when the missions were dangerous. Her life story has served as an inspiration for many books and documentaries.
Anna Chapman
Anna Chapman (Anna Vasilyevna Kushchenko) was a Russian FSB (former KGB) spy based in the USA. Due to her attractive appearance, red hair, and slim figure, she became known as the agent "90-60-90" and Putin's Mata Hari. She was arrested along with her nine fellow Russians in an operation that brought down one of the largest Russian intelligence services operating on American soil since the Cold War. The "illegals," as they were later called, managed to infiltrate themselves into American society, using aliases and pretending to have successful careers.
She was tasked with seducing Edward Snowden so that Moscow could interrogate him about American surveillance activities and NSA operations.