How can I read messages from somebody else's WhatsApp? How can I eavesdrop on somebody without having access to their phone? How can I hack into someone's phone undetected? How can I spy on my husband and find out whether he is cheating on me?
These are some of the questions frequently asked on forums and in spy equipment stores. That shouldn't come as a surprise, seeing that phones have become an integral part of our everyday life. Rarely do we find ourselves without a phone in our hands — so, if you want to learn something about another person, it's enough to take a peek into their phone.
The rapid development of mobile devices and the fact that they are now equipped with giant screens, apps, and faster browsers have substantially impacted how much time we spend browsing the web on our phones. A GlobalWebIndex survey from 2019 showed that users spent approximately 3 hours and 23 minutes per day looking at their phone screens.
According to some data, teenagers are the age group that spends the most time on their phones — sometimes even up to 10 hours a day. Naturally, a large amount of content aimed at children specifically — such as games, YouTube videos, and social media — contributes to these numbers vastly.
Statistics show that these numbers will grow further in the future and that mobile phones will eventually become storage units where we keep everything happening in our lives.
Even so, there are some benefits to this. For example, if you want to find out something about your partner, child, or business associate, all you need to do is look at their phone.
Thanks to our phone tracking app, tracking and eavesdropping on someone's phone has never been easier and more available.
Eavesdropping on Someone's Phone and Digital Privacy
Digital privacy doesn't only refer to protecting personal data and information. It should also be considered when we get the urge to read someone's messages or eavesdrop on their phone.
Still, there are exceptions to every rule, including this one. In some situations, it's entirely justifiable to take a peek into someone's chat logs, hack into someone's WhatsApp, or spy on their phone.
If you've noticed that one of your family members or friends has been trying to harm you, it's perfectly fine to take all the necessary steps to stop that from happening. A phone tracking application could inform you about their intentions and give you enough time to react appropriately and stop the worst from happening.
Children, especially teenagers, don't want to share with their parents what they are doing. But what if they are texting some people with bad intentions, hanging out with the bad crowd, taking illegal substances, or being harassed or blackmailed? A parental control app will allow parents to take the necessary steps and help their children before it's too late.
Do you think your partner is cheating on you, but you have no way to prove it? You have the right to the truth — and the fastest route toward it resides in their phone.
Tracking someone's phone for business purposes is also justifiable. After all, you've put your blood, sweat, and tears into your company — it's only logical that you'd want to protect it. Plus, companies around the world install tracking software into work phones on a regular basis.
Who Commonly Uses Phone Tracking Software?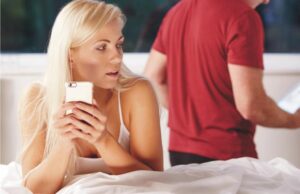 The most likely users of the phone tracking software are:
People who suspect they are being cheated on
Parents of teenagers
Business people and company owners
Tracking your partner's phone is the most efficient way of finding out whether they are cheating. After a fast and easy installation process, the tracking application disappears from the menu, and you can follow everything done on the target phone from any distance — calls, messages, social media, gallery, turning on the tracking camera in real-time, etc. Most people install this app precisely because they want to check on their partner's fidelity.
Our everyday lives are pretty hectic, which is why we spend very little time with our families and children. On the other hand, children begin spending more time on the Internet from kindergarten onward, which puts them in more danger than ever. They are easily manipulated and blackmailed, and they often start hanging out with the wrong crowd. By tracking your teenager's phone, you will find out everything about them and protect them from unpleasant experiences.
Tracking your employees' phones will lead to the optimization of all business segments. For instance, you will find out which workers are unloyal, who the weakest link is, where you can cut unnecessary costs, and how you can increase your profit. Installing such software on work phones is allowed all over the world.
How Can I Track Someone's WhatsApp From Another Phone?
WhatsApp is the most popular free calling and messaging app in the world. There's almost no Android or iOS owner who doesn't have this app installed on their phone.
One of the reasons why it is so widely accepted is because it offers hidden chats.
By tracking someone else's WhatsApp, you can find out a lot of information about them. For example, by reading your partner's WhatsApp messages secretly, you can get solid proof that they have been cheating on you. By hacking your child's WhatsApp, you can find out who they've been hanging out with and texting and what they've been up to. This kind of information can be very useful for teenagers' parents, as it can save them a lot of headaches.
Company owners and managers can also benefit from learning how to get into someone's WhatsApp. By tracking your employees' and associates' WhatsApp accounts, you will find out whether they are stealing from you or leaking some important company data. You will also learn how they spend their work hours.
So, if you're wondering how you can enter someone's WhatsApp account secretly, the answer lies in the phone tracking and eavesdropping software. You only need to install the app to gain insight into all WhatsApp activities — phone calls, messages, and everything else. All of this will be accessible to you no matter how far away you are — you just need to be connected to the internet.
This means you can track a person's WhatsApp even if they are abroad.
How Can I Read Messages From Someone Else's Phone
Phone tracking apps allow you to read all the messages sent and received on the target phone. You won't miss a thing — SMS messages, Facebook chats, WhatsApp and WhatsApp messages, or Instagram DM.
All conversations are recorded and sent to the web panel that only you can access, thanks to the unique password.
You just need to have access to the target phone for around 10 minutes to be able to install the phone tracking software on it. After that, you will get to read all the messages exchanged on it no matter where you are. The user of the phone you are tracking will not find out about you because the software is 100% invisible. In addition, it doesn't affect the phone's functions — it doesn't spend phone credits, take up its memory, or slow it down.
The phone tracking application can serve as an affordable substitute for an expensive private detective. Plus, all the information will be stored safely, and you won't have to worry about a stranger finding out all your darkest secrets.
Free Apps for Phone Tracking and Eavesdropping
Over the years, numerous tracking and listening apps have been developed alongside the phones themselves.
You can find plenty of applications that allow you to hack into someone's phone for free. However, before you download one of these applications, install it, and accept all the terms and conditions, there are some things you need to be aware of.
Namely, free tracking apps can be very dangerous. Such applications could damage your device or steal and misuse your data or the data of the person you are tracking.
These free versions often come with malware and viruses, which could cause serious harm to your phone. This is definitely not something you should risk. You can also forget about tech support and assistance with the setup and use.
That is why we advise you to find an application that will allow you to track someone without any of the risks mentioned above.
The Best Phone Spying App in 2023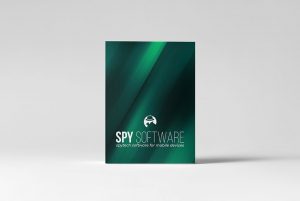 An ideal phone spy application is one that is simple to use, cannot be traced back to you, allows you to see all the activities performed on the target phone, and offers safety for both phones. Naturally, technical support and tips about the setup and use are more than welcome.
If you opt for SpyTech's award-winning tracking and eavesdropping application, you will receive all this and more. You won't need any special skills to install it, so you won't have to bring the target phone to professionals. The installation process is completed in about 10 minutes, after which the app will disappear from the menu.
All the phone activities that you are tracking will be sent to your web panel, which you can access easily, from any location. You will only be required to type in your unique password. After that, all you will need in order to spy on your partner's, child's, or employee's phone is an internet connection. Even if the phone isn't connected to the internet non-stop, you won't miss out on anything. Everything will be recorded, and as soon as the phone is online again, you will receive all the information.
Our phone tracking application is compatible with all new Android devices. It comes with a license that can be renewed an unlimited number of times. After the renewal, you won't need to install the application again. All the data will be preserved, as well.
What Can a Phone Tracking App Offer
A phone tracking app will give you insight into all the activities on the target phone. It will record all the data and deliver it to your web panel, which you can access from your phone, laptop, computer, or tablet at any moment.
The spy application will enable you to:
Automatically record all phone calls and access all call logs
Track Viber, WhatsApp, Facebook Messenger, emails, Instagram DM, Skype, Snapchat, Hike Messenger, Hangout, Pinterest…
Use Keylogger and track everything that has been typed on the phone, including all the passwords
Record SMS and MMS messages
Pinpoint the precise GPS location and access the full location history
View the photos taken with the target phone
Turn all the apps on the target phone on and off
Turn all the apps on the target phone on and off
Turn the front and back cameras on and off and watch everything happening near the phone in real time
Listen to everything around the phone and record it
Track a lost or stolen phone
To successfully install our phone tracking application, you will need access to the target device for about 10 minutes.
How Can I Enter Someone Else's Phone?
The people who want to spy on somebody are capable of finding the most creative ways to access the target phone and install the software. Thanks to our vast experience, we have thought of some innovative methods as well. We will share them with you in case you need inspiration.
You can make use of the time when your partner or child is sleeping. Also, if they like to take long showers or baths, that could be a perfect opportunity for you to break into their phone and install the software.
The easiest way is to simply buy a new phone, install the application, and give the device to the person you want to track. This method is commonly used by employers and managers who want to keep an eye on their employees.
You may also have an ideal shot at installing this software when your partner's phone breaks down. You can simply add the spy application to the repaired phone and start tracking who they are seeing, talking to, or texting.
Sometimes, All You Need Is a Free, 48-Hour Trial Version
The statistics show that spy software users usually find out all they need to know in the first 24 hours after the app has been installed. Sometimes, that's more than enough to find out whether your partner is cheating on you or who your teenager is hanging out with. Just by looking at their messages, calls, photos, or chats, you may be able to resolve all your concerns.
All the features that SpyTech offers are available to you for 48 hours free of charge. You will not be under obligation to purchase the application afterward. Take it for a test ride, and try out all the options. If you decide that it's not the right choice for you, in the end, you don't have to buy it.
However, if you don't get all the answers you need during the trial period, you can buy the license for the spy software and renew it as many times as you need.
How Can You Check Whether Somebody Is Tracking Your WhatsApp?
Now that we know that phone eavesdroppers are easily accessible to everyone, perhaps we should explain to you how you can determine whether someone is spying on you.
Is somebody eavesdropping on my phone? You must have wondered this at some point, seeing that we store our private and confidential information on our devices. If you want to spyproof your phone, here's what you can do:
Make sure you use multiple modes of protection — anything your phone type will allow
Don't install apps of unknown origin, especially not the ones that are labeled as unsafe
Don't click on the links that you receive via SMS
Avoid unprotected WiFi networks in restaurants and cafes
If you observe that your phone has been acting strangely, or if you see some apps that you haven't installed yourself, take the phone to a service center immediately
Don't charge your phone via public chargers
Some signs your phone may have been hacked include battery draining, slow performance, echo, and other strange noises during conversations. Sometimes, your phone may restart on its own, or your emails may end up in the Spam folder.
Modern spy equipment detectors can even identify phone tracking applications. The newest versions of these detectors are capable of finding all the suspicious devices and applications in less than a minute. You can get them in spy equipment stores, or you can hire a professional to do a thorough check and remove all spy tools, including the software used for phone eavesdropping.