How can you hack someone's Viber account? Be honest — you probably remember wondering this at least once. Let's face it — there's a hacker inside us all, waiting to strike whenever we want to take a look at someone's chat and call history.
Don't worry, though — you are not the only one. Viber monitoring is a very common subject, which comes as no surprise, seeing that it is extremely popular.
In fact, Viber is the number one messaging app in many countries. More than 90% of phone owners (both Android and iOS) have its well-known purple icon on their display, and the number of users keeps on growing.
Last year's statistics show that we sent around 1,000 messages a second and spent about 120 million hours overall using one of the Viber features. It's safe to assume then that we can learn a lot about a person's professional and private life just by logging into their Viber.
What's the Secret to Viber's Success?
Apart from Viber, there are many other communication platforms that allow you to chat and make phone calls free of charge. Still, most people opt for this app, both for their private and business communication, because of all the benefits it provides, including:
Free exchange of phone calls, text and voice messages, photos, and videos on Android, iOS, Windows, Mac, and Linux OS devices;
Simple installation process and user-friendly interface on the phone, laptop, and computer;
Group chats (up to 200 participants);
Hidden chats;
Disappearing messages in one-on-one chats;
Fun stickers and GIFs.
Viber has invested a lot in its users' security, and generally, it is considered a safe app.
To prevent messages from being intercepted, it employs end-to-end encryption, which is used for text, voice, and video messages in both one-on-one and group chats. This type of encryption guarantees that only you and the person you are communicating with can see the contents of the messages. Apart from the participants, nobody else can have insight into the content — not even Viber itself.
That's why hacking Viber accounts poses such a challenge.
Still, as Viber's versions and updates have evolved, so have the hacking tools and apps used for tracking Viber.
Why Do People Want to Peek Into Somebody Else's Viber?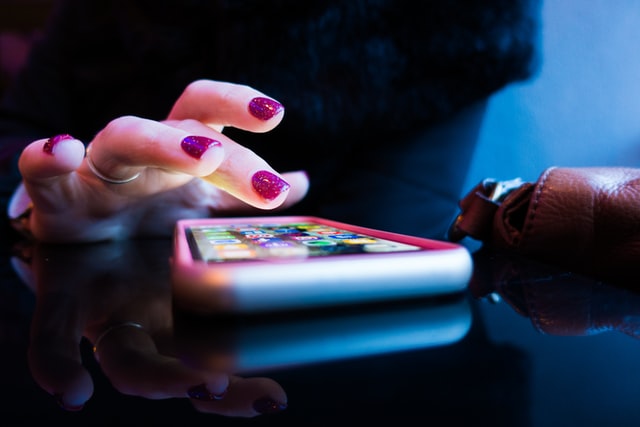 The number of hours we spend on our phones is constantly increasing. All the important data, both from our private and professional lives, is stored on those devices. So, if you want to learn something about a person, the best and the fastest way to do it is by bypassing their passwords and peeking into their phone.
By gaining insight into somebody's Viber, you will see who the person you are interested in is communicating with, what the content of their messages is, which pictures and videos they've sent and received, what their plans are, etc.
If you start monitoring your partner's Viber, you will get the answers to all the questions that have been bothering you — especially if you suspect they are unfaithful. You will soon see who they are texting and meeting and whether they are cheating on you.
Parents often use Viber eavesdropping to monitor their children, mostly teenagers. Parental control on Viber will help them do their job as a parent more easily and efficiently, as they will know where their children are, who they are with, and what they are doing at all times.
All top companies monitor their employees' Vibers to optimize their business. This is a great way to gain insight into how your employees spend their work hours, how much effort they put into their duties and relationships with your clients, whether your sensitive corporate data is safe from the competition, etc.
Now that we know all this, the only thing left to do is to figure out how to hack somebody's Viber account.
How to Intercept Somebody's Viber Messages Without an App
Viber can be used on two devices simultaneously. Therefore, you can discreetly install someone's Viber on your laptop or PC, thus having non-stop access to their conversations.
To install someone's Viber on another device, you will need around 10 minutes and:
Access to the target phone on which Viber has already been set up;
Password in case the phone is locked;
Laptop, tablet, or computer;
Basic computer skills.
Visit Viber's official website and download the app onto the device you have chosen. Launch it and enter the phone number of the person you want to spy on. Once the QR code appears, scan it with the phone in which Viber has already been installed. Allow data synchronization on both devices and put the phone back.
This type of Viber monitoring is ideal if the targeted user is not skillful enough to check which devices they are logged into.
However, in case you are worried about being caught, it's best to use some of the Viber monitoring software to access somebody else's account.
Free Viber Hacking Programs
When you type, "How to spy on somebody's Viber?" into your search bar, you will get numerous options that enable you to read somebody else's Viber messages discreetly. Most spy programs come completely free of charge, so you may think — why not give it a go? After all, I have nothing to lose.
Nevertheless, before downloading one of the free Viber monitoring apps, you should think things through. Once you realize the program you have opted for is everything but free, it may be too late.
Namely, these types of software often contain viruses and Trojans, which are designed to steal your personal data, such as passwords and access to bank accounts — that is certainly not what you want.
Free Viber monitoring programs that you can find online also come without tech support and manuals; therefore, if a problem occurs, you will be on your own. In addition, they often interfere with the phone's performance — they slow it down and drain battery, credits, and internet data.
As a result, if you want to gain access to somebody's Viber hassle-free, it's best to install a reliable and licensed Viber monitoring program.
The Best App for Accessing Somebody Else's Viber 2022
The best app for Viber monitoring should be reliable and trustworthy, and it should enable you to gain insight into what somebody is doing on their Viber account from a safe distance.
Ideally, this app should be invisible, and it shouldn't interfere with the target phone's functions. It needs to be easy to install, and in case there is an issue, it should have a tech support team for additional instructions. The Viber monitoring program you choose isn't supposed to cost you any additional credits, and it should be free of malicious viruses. Finally, its regular updates should keep up with the latest Viber versions.
This is exactly what the award-winning SpyTech Viber monitoring app offers.
You will only need 10 minutes with the target phone. Thanks to the precise instructions, you will be able to install the app quickly and effortlessly — alternatively, someone from the SpyTech team can do it for you remotely.
Afterwards, the app will disappear from the phone menu, and the owner won't be able to see it, even though it will continue working in the background. You will get full access to the user's Viber account from your own phone, tablet, laptop, or computer — however, an internet connection will be necessary to access your web panel.
This app is compatible with all Android phones.
Through the web panel, you will get to monitor everything that the user is doing in Viber — it will be as if you were holding their phone in your own hands. This is what you'll get to see in chronological order:
Both incoming and outgoing call history with identified numbers;
Viber contact list;
All the messages from both group and one-on-one chats (even if they are hidden);
All the photos and videos that have been exchanged;
Viber groups and communities that the user is a member of.
Access to somebody else's Viber is only one of the features that come with this top hacking program.
What Else Can You Find Out via This Software?
By installing this program, you will gain insight into all the information and activities from the target phone. You will even have a chance to control some of its functions remotely.
This Viber monitoring (or, to be precise, phone monitoring) app will enable you to:
Record phone calls;
Monitor incoming and outgoing call history;
Access sent and received emails;
Keep an eye on Viber, WhatsApp, Facebook, Messenger, Instagram, Skype, Snapchat, TikTok, Tinder, Pinterest, etc.
Monitor everything that has been typed on the phone (Keylogger);
Keep track of SMS and MMS messages;
View the GPS location and full location history;
Access all photos and videos;
Control the apps installed on the device;
View the browsing history;
Activate the front and back cameras for real-time surveillance;
Eavesdrop and record the conversations in the phone's surroundings.
Clearly, this app is the best way to hack Viber and a cell phone.
You can test it without paying for anything since you can use the app free of charge for the first 48 hours, with no obligation of buying it once the trial period has expired. Based on our experience, that's plenty of time to find all the answers you are looking for.