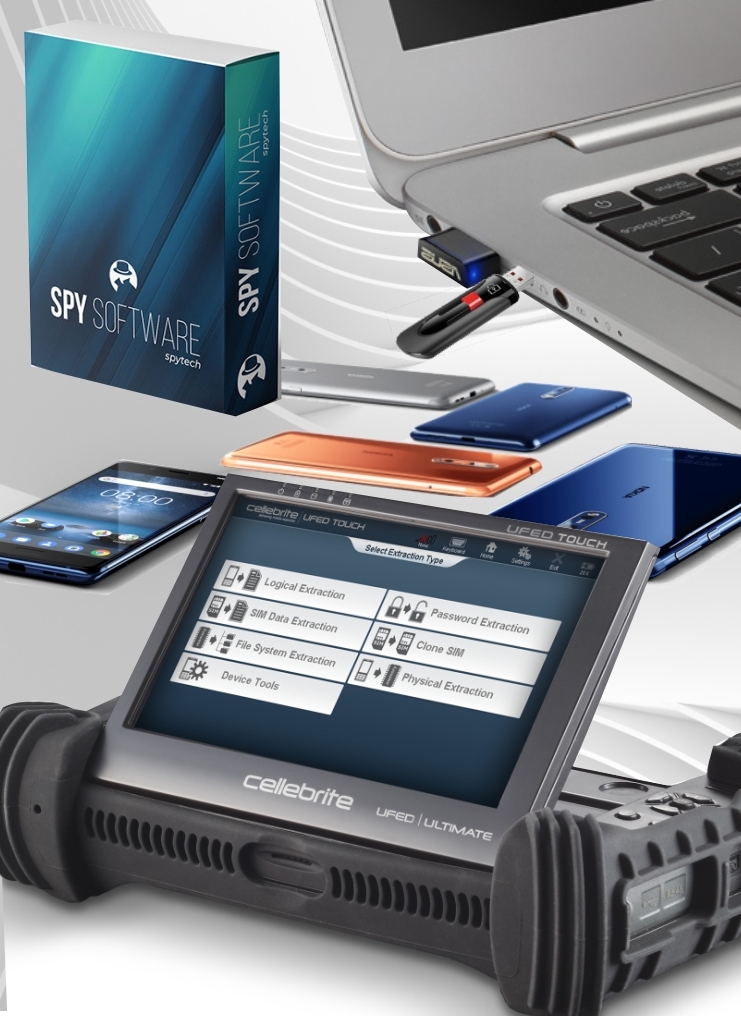 See for yourself all the possibilities the Spy Tech spyware provides. We offer you a no-commitment 48 hours long free trial.
We live in a digital age for quite some time and are surrounded by numerous smart devices that make life easier for us and for our business, thereby saving our time and money. Life is almost unimaginable without smartphones and computers, but thanks to modern technology, we now also have smart fridges, washing machines, copiers, climates … There are almost no areas in life and no activities that are now functioning without some type of software.
Modern technology, and in particular software, have introduced significant changes in business, partnership, and friendly relations, especially in parenting. Thus, with the help of software, you can find out at any time how they are, what they are doing, and with whom your children are involved, as well as your employees, business, and marital partners.
If you ever want to find out what's in a mobile phone or a computer of your child, business associate, or emotional partner, you'll get all the answers using eavesdropping and tracking software. And our practice shows that you will certainly find out much more than they are willing to acknowledge themselves.
Spy Tech software for secret phone surveillance will provide you with precious information. They are installed easily and quickly and give you full access to all information contained in the phone but also even the previously deleted information. You can hear and see what the phone user is doing and who he or she is in real time, and you get insight into all the correspondence on Viber, WhatsApp and Facebook Messenger, Instagram, and more.
If you are suspicious about your employees, business associates, emotional and marital partners, or simply want to know what your child is doing, you can find it out very easily and completely confidently using the spyware. The right information at the right time means less concern, more money, and taking smart moves before it is too late.
Tracking a mobile phone has never been easier
Genuine and reliable spyware eavesdropping and monitoring software can help you increase the safety of your children, protect your family and property, and get rid of the doubts about loyalty that can be the cause of many sleepless nights.
Spy software can be used in the form of a program that is directly installed on the mobile phone you want to track (target phone) or in the form of a spy USB flash that connects to the computer and allows you to bypass the password of that computer.
You can do the installation of the tracking program on your own, quite quickly and easily with the help of our precise instructions or simply bring the device to our premises and we will do this for you at full discretion. You can then track all activity from the device on a personalized user panel that only you have access to, from anywhere and at any time.
Supervision of children, employee control, suspicion of loyalty of a spouse or a business partner – the solution for all of this is hidden in some of the legal and original SpyTech spyware for monitoring and eavesdropping:
These spy programs allow you to listen to mobile phones and computers and to know their location at any time, you have instant access to SMS, Viber, WhatsApp, Facebook messages and everything that someone does on your computer or mobile phone.
With the latest generation of Israeli Cellebrite software, we can recover all lost or deleted data from a smartphone, regardless of whether you have an input passcode.
How to choose between legal and genuine spyware?
There are countless national and foreign sites on the Internet that offer spyware for tracking and eavesdropping for little money or even for free. Type in the Google search "spy software" and you will find a bunch of presentations, instructions and demo tutorials that will even confuse even experienced spyware users.
Besides the fact that you probably will not get what you were promised, you also can experience serious inconveniences and material damage. Unverified spyware can steal and abuse your private information, permanently damage your phone, or irreversibly delete important data.
Choose wisely.
Perhaps nobody told you, but the original and legal SpyTech Software for tracking a mobile phone or PC can be obtained, like any other product, personally, in the premises of the sale and, of course, where you will also get a fiscal receipt and a warranty. SpyTech spy software, with a financial account and guarantee, can also be sent to you electronically (by Email, Viber, WhatsApp, Messenger).
A high-quality spy program must contain the right license of a well-known brand and all the options are included in the control panel. We will send you the installation by e-mail or by a message so that you can download and try them instantly. When you purchase a software license, you are not left to yourself and forced to search for the instructions online, on the contrary, you have continuous professional technical help and support.
And if spyware is what you need, you can check out all its functions for 48 HOURS COMPLETELY FREE and non-binding.