How can you find out where somebody is by using Viber? More often than not, even the most experienced users of this app can't give you a precise answer to this question.
Viber is one of the most popular platforms used for free calls and messages. The users of this app can exchange calls, send text and voice messages, and share photos and videos. One of the reasons why Viber has gained so many users around the world is the option to track and send your current location — and that is precisely how we can use this app to pinpoint someone's whereabouts.
Tracking someone's location via Viber can be very handy in multiple situations. For example, it can be useful: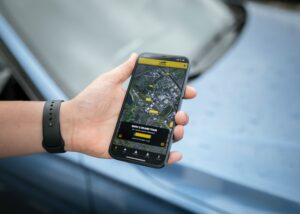 Keep in mind, though — if you want to track someone via Viber, the target phone user will have to activate the option and give permission for location sharing.
How to Find Someone's Location via Viber
Modern smartphones, like Android or iOS devices, can be located remotely via GPS, WiFi, or Bluetooth, thanks to their operating systems.
Location features include a couple of similar functions that can gather information and pinpoint the current whereabouts of a device. Numerous apps use this data, which enables us to find an address, place, or even a lost phone more easily. We can even check what the weather is going to be like in our location.
The apps that rely on your location will ask for permission to use it first. You can choose whether you want to allow them access to it or not.
Most of the location services are based on GPS — in fact, modern smart devices have GPS chips installed. GPS (Global Positioning System) is a global system that enables positioning via a satellite network.
Once we have activated GPS on a device, it detects the coordinates of our location and sends them in a Viber message to another user. That way, we can learn where somebody is through Viber. If you want to use this option, make sure that the location services on the target phone are enabled.
How to Turn On Location Services on an iPhone
Activating location services on an iPhone is simple — as long as you follow these steps:
Open Settings.
Tap Privacy.
Choose Location Services, and press the button to choose ON (green).
Find Viber, and allow it to access location services.
Location services are now on — as a result, all the apps that you allow access to can start using them.
Activating Location Services on an Android
If you want to turn on location sharing on an Android, you need to:
Open Settings.
Choose Location.
Set the slider to ON.
By clicking on Location Permission, you will get a list of all the apps that are allowed to use the location data at the moment. You can choose whether they can do it always, only when the app is used, or only after they've asked for permission upon launch.
Sharing a Phone Location via Viber
Once we've activated location services, we can share our present location (or any other, for that matter) via Viber.
First, we need to choose the contact we want to send our location to. It can be a 1-on-1 chat or a Viber group. In the lower right corner of the toolbar, next to the stickers, photos, camera, GIFs, and the disappearing messages option, you will find three dots ("more").
One of the options you will access by clicking on them is Send Location for Androids or Share Location for iPhones.
The location may not be completely accurate, so you might need to zoom in and pinpoint the exact position manually. Viber will offer some landmarks nearby, which will help you choose the location that is the most precise.
After that, you'll need to click on Share, and the person you are chatting with will receive your location, which they can save for later or use to find the directions to it.
But how can you locate a phone via Viber if the user doesn't want to share their location? For that, we'll have to use phone monitoring software.
How Do Smartphones Know Where We Are?
Geolocation is a process that enables us to identify the location of a device connected to the internet through its geographic coordinates.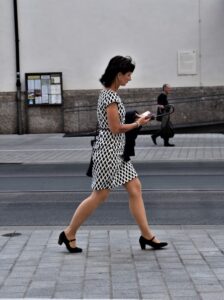 Experts say there are at least 10 ways for our phone to know exactly where we are. Most of the time, a couple of geolocating options are used simultaneously, and the most efficient address specifying systems are then chosen and implemented.
At the moment, GPS is the most popular global positioning system. It has been integrated into mobile devices since the beginning of the century.
Longitude, latitude, and altitude are the most important metrics for defining location. GPS functions by connecting these lines, thus getting your precise address, including the country, region, street, and number.
GPS location tracking is based on a system of satellites that send time and location data to your smartphone. The phone then receives your coordinates, thus becoming a reliable locator.
For your phone to show you your real-time location by using longitude and latitude, it's enough for it to receive a signal from three satellites only. By connecting to four satellites, it will also receive information about your altitude, which will make the identification of your location even more detailed and precise.
Why Do Our Phones Sometimes Show a Wrong Address?
Even though GPS is the most precise locating system, the accuracy depends on multiple factors — atmosphere conditions, signal jammers, underground locations, device quality, or faulty mapping software (maps that haven't been drawn correctly).
The average precision of a mobile mapping device is around 4.9 m in an open field. However, in the vicinity of buildings, bridges, and trees, it decreases.
The manufacturers of phone chips are working on processor optimization that would allow them to use as many satellite systems as possible. This way, they will be able to find the address even more quickly and precisely.
The real-time location could then be shown within centimeters, whereas long-term measurements could vary by millimeters.
In addition to GPS, an IP and MAC address, RF radio frequencies, and other wireless systems can be used for geolocation as well.
Phone Tracking App
Is the person you are texting really at the location they have shared via a Viber message? If not, what is their true location? It's likely you've asked yourself this a few times, regardless of who you were chatting with — whether it was your partner, friend, or child.
Viber hacking is one of the ways to find out the information that the other person doesn't want to share — who they are with, where they are, and whether they are telling the truth.
However, you can learn even more by using a program for phone monitoring and tracking.
This app will help you locate somebody's phone discreetly and accurately at any moment. You will find out their location no matter where you are — even if the person doesn't want to share this information.
As long as the phone you are tracking is on, you can monitor its location in real-time.
How Does This Program (Locator) Work?
There's nothing complicated about it — even someone inexperienced can use it.
If you want to track somebody's location, you only need to have access to their phone briefly in order to install the monitoring and tracking app.
After installation, it disappears from the menu. However, it will continue working for you in the background while remaining completely invisible to the phone user. Thanks to GPS, it collects all the information about the phone location and sends it to the personalized web panel, which can be accessed only by you via a unique email address.
You can log in to the portal no matter where you are, using any device you have at your disposal (mobile phone, laptop, tablet, computer). Then, you can check the current address and the complete location history of the target phone.
Another way to find out someone's location by using spy software is via remote control of the front and back cameras of the target phone.
You can simply turn on one of the cameras and watch and listen to everything happening in the phone's vicinity — unless it's locked or located in a pocket or purse.
The phone monitoring app is:
Virus and malware-free;
100% discreet;
Precise and reliable;
Easy to use;
Applicable in many situations.
And the best part is — phone tracking is only one of the options that this award-winning program can offer to you!
Other App Features (You'll Love Some of Them!)
Apart from the phone's current location and its GPS history, this app will give you insight into all the target phone activities, including:
Messages and calls;
Everything that has been typed on the phone (keylogger);
Control over apps and social media accounts;
Galleries;
Browser history (even in incognito mode);
Screenshot option.
This phone tracking and monitoring software is compatible with all Android phones.
It enables you to monitor the phones of your children, your partner whose fidelity you are doubting, the elderly who need to be monitored, or your employees who may be using the device for private matters or whose efficiency is not up to par.
This app can be a valuable asset and a great source of information, both in your private and professional life.
You can check it out yourself — free of charge, without the obligation to buy it! Test out all the options and find out why 90% of users decide to buy the license after the free trial period has expired.